Natural Heart Doctor
A worldwide leader in cardiovascular health.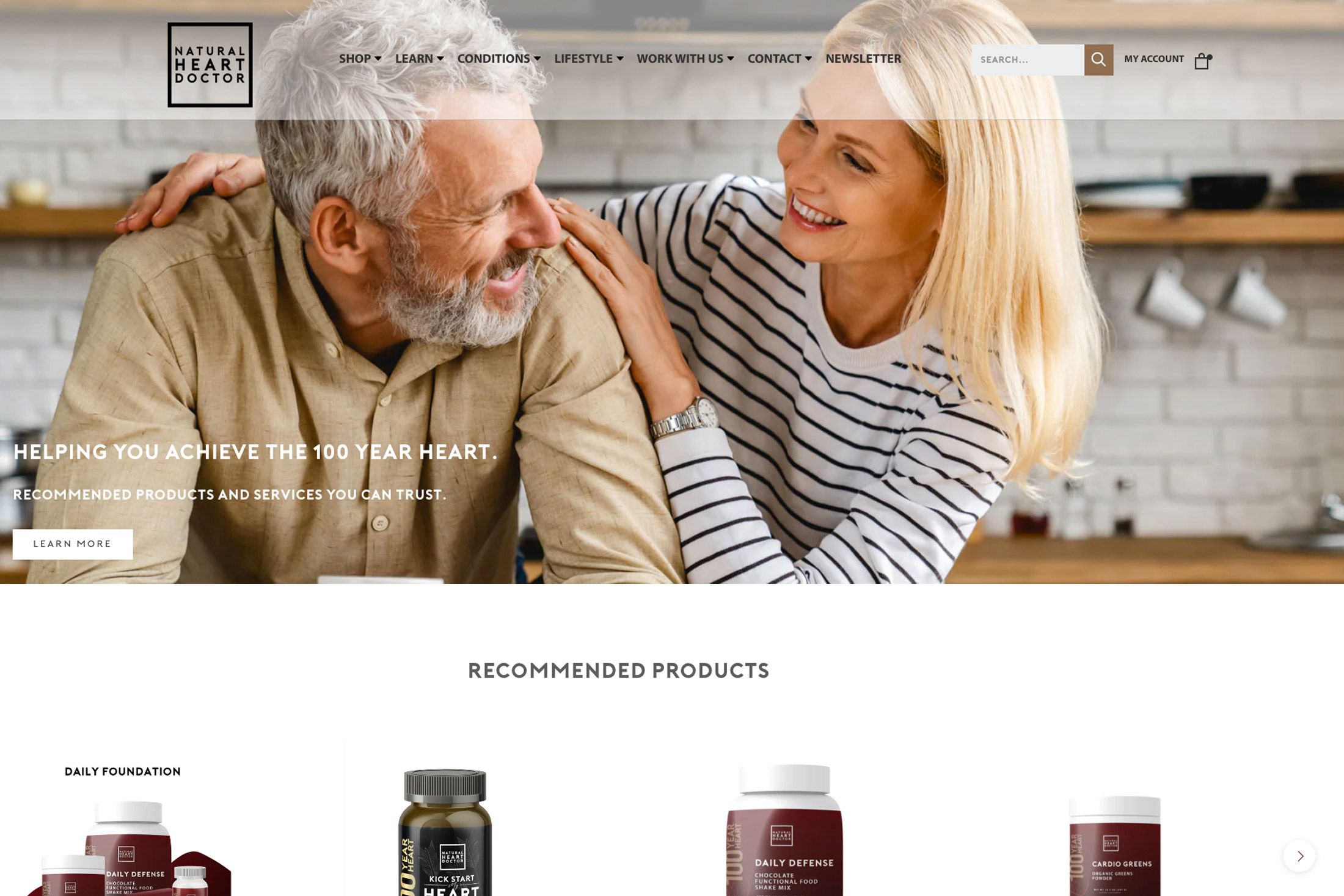 A Shopify store development needed
The Natural Heart Doctor team reached out to us with an idea of developing their SHOP portion of the site on Shopify, while their corporate website remains on Wordpress.
We were developing the website based on the design provided by the NHD team.
The store uses all the Shopify's regular features, plus some additional ones, like subscription based shopping. One of the cool features employed is condition based shopping, whereas you can find a supplement you need based on the health condition that troubles you.
Services provided:
Consulting
HTML/CSS/JS/RWD
Custom Liquid and Javascript solutions
Ongoing Technical Support
VISIT WEBSITE